Towing Newport Beach offers exclusive and extraordinary towing and roadside assistance services in Newport Beach city. It has become one of the most valued towing services with CA roadside assistance. Towing Newport Beach also provides roadside services in its neighboring towns. It offers numerous roadside services which includes tire fixing services, battery services, car lockout, emergency services, towing etc. It also provides other roadside assistance services like refueling, engine trouble solutions etc.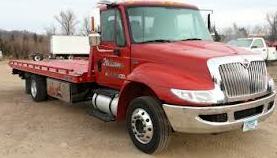 Towing Newport Beach provides best quality service to the city of Newport Beach. It ensures the quality services with quick response. It operates numerous dispatch centers to attend the emergency calls and coordinate with on field towing vehicles and mobile repair van with technicians and operators. Generally Towing Newport Beach keeps a large number of Towing vehicles of different quality and sizes, mobile repair vans in different roadways and important places in and around the city. Such mobilization of towing vehicles and mobile repair vans do a quick job to attend the emergency need. Towing Newport Beach offers a such level of services to the Newport Beach community. It has become a popular part of the city and the community appreciates its quality service always and such praises makes Towing Newport Beach more responsible to serve with more quality.
Best in Car Lockout
Towing Newport Beach provides the best car lockout service apart from others. Its locksmiths are skilled and qualified locksmiths offer the fastest lockout solution.  It notifies all sorts of lockout solutions. It also uses automotive lock fault defaulter machine to detect the problem. It produces new car key in a very short time. It also handles latest transponder system secured lock systems without making anymore damages to the lock.
Towing Newport Beach offers all the roadside services in affordable prices. It follows the principle of honest pricing policy. It's costing is hidden costs and extra charges free.